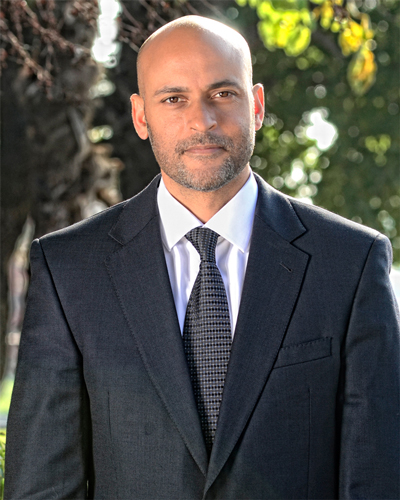 Marc Days received his undergraduate degree from the University of California at Berkeley, where he majored in Sociology. In 1996, he graduated from the University of Virginia, School of Law, and became a member of the California State Bar.
Upon graduating from law school, Marc served in the Bay Area as an advocate for civil rights, litigating against major corporations and government entities. Marc represented a variety of injured clients, ranging from the mentally disabled, to parents asserting religious liberties, to victims of police misconduct, to contractors on public works projects, to persons injured in automobile accidents or on the operating table.
Marc obtained substantial results for his clients. He also appeared and prevailed before local and state commissions and the California Court of Appeal. In 2001, he successfully briefed, argued, and obtained a reversal litigating against the largest law firm in the state.1
---
In 2004, Marc accepted a position with the Fresno County Public Defender to advocate for one of the most fundamental civil rights, liberty. With the approval of the Public Defender, Marc continued to advocate on behalf of his Bay Area clients. After six months of misdemeanors, and a number of acquittals, including cases involving admitted driving with blood alcohol results over the legal limit, Marc was placed on the Felony Trial team. While on the Felony Trial team Marc thrived on taking cases to trial that others thought hopeless, further developing his skills at challenging the admissibility of evidence and creating an appellate record.
In 2006, Marc tried a bank robbery case during which his client was identified by four witnesses. The trial judge, over Marc's objection, admitted DNA evidence. The Court of Appeal reversed the conviction holding the trial judge denied due process and abused his discretion in overruling Marc's objection to the admission of DNA results.2 The case is recognized as an example in criminal defense practice procedure in attacking the chain of custody of evidence offered by prosecutors.
---
In 2007, Marc accepted a position in the Fresno office of the Federal Defender for the Eastern District of California. Marc has successfully excluded and suppressed evidence, including state and federal wiretaps. Marc has extensive federal criminal defense experience involving a broad range of crimes, including: drug distribution, cultivation, and manufacturing; crimes of violence; firearms; bank robbery; internet crimes; sex crimes; child pornography; and white collar crimes, such as theft and mail, wire, and bank fraud.
While at the Federal Defender, Marc merged his skills as a defense attorney, civil rights attorney, litigator and trial attorney. Marc obtained not guilty verdicts, on charges of first degree murder and second degree murder.3 Marc successfully defended a client charged with attempted murder, the charges were dismissed following a hung jury based on the defense of insanity.4
---
In 2008, Marc tried a major drug distribution case and throughout the litigation asserted that the federal government was withholding information and evidence helpful to the defense. The trial judge denied Marc's requests for information from the government, the Court of Appeals reversed the conviction holding the trial judge abused his discretion in denying Marc's requests for information and evidence.5
---
In 2009, Marc accepted the assignment of appealing a military veteran's conviction for stealing a couple of bottles of water in Yosemite National Park. The veteran's conviction was reversed on the grounds the trial judge made clearly erroneous findings and there was no confidence the verdict was not swayed by the judge's error.6
---
In 2011, Marc sought return of his client's personal computer files seized by the government, the district court denied Marc's request. The Court of Appeals reversed, holding the district court erred in not placing the burden of proof on the government.7
---
In 2015, Marc left the Federal Defender and started private practice.
---
Holland v. Morse Diesel International, Inc., 86 Cal.App.4th 1443 (2001).
People v. Jiminez, 165 Cal.App.4th 75 (2008).
United States v. Ferguson, Case No., 08-cr-116 (EDCA).
United States v. Brown, Case No., 08-cr-347 (EDCA).
United States v. Doe, 705 F.3d 1134 (9th Cir. 2013).
United States v. Mancia, 720 F.Supp.2d 173 (EDCA 2010).
United States v. Gladding, 2014 U.S.App.Lexis 24655 (9th Cir. December 31, 2014).